Welcome to I'On Family Dentistry, where Dr. Horecky and Dr Zuffi, provide exceptional and advanced implant dentistry for our patients. Dental implants are the most advanced solution for missing teeth and the best alternative to dentures and bridges. Because you want a solid foundation, that you cannot have with "implants in a day," we place the implants for longevity, for a total perfect outcome. With the exceptional dental implants available in our practice, we can help restore the aesthetics and natural function of your mouth and improve your smile with the expertise of Dr. Horecky and Dr. Zuffi in implant dentistry.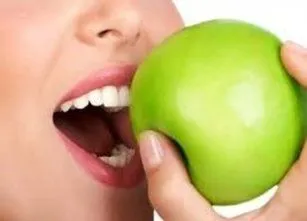 Are you missing a tooth?
Missing a tooth or teeth can be embarrassing for any individual. It also negatively impacts your quality of life. Dental implants are the best alternative for tooth replacement and restoring your smile and mouth function.
Restoring your smile to its natural beauty has never been easier. Implants provide the most advanced solution for missing teeth, allowing you to talk, eat and smile with absolute confidence.
As we value patient comfort and convenience, you will only be seen by our team, saving you both time and money by not having to see different dental specialists in order to proceed with the different phases of the implant treatments. Dr. Horecky or Dr Zuffi will place the dental implants and also restore or perform the prosthetic phase of treatment in a well-coordinated and seamless process. This simplifies the dental implant procedures and billing process as you will receive all necessary dental implant treatments and bills from one office.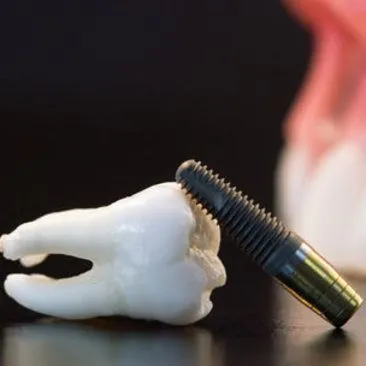 What are Dental Implants?
A dental implant replaces a missing or lost tooth. At I'On Family Dentistry, a dental implant will consist of 3 parts: a titanium screw that replaces the root of the tooth, a ceramic or porcelain crown that replaces the missing tooth, and a piece in the middle (called an abutment) that connects the screw and the crown.
The implants themselves are titanium posts, which are surgically placed into the jawbone where teeth are missing. These metal anchors act as tooth root substitutes. If necessary, bone grafts may be done prior to placing the implant to augment any areas of deficient bone and to maximize the success of the implant. Depending on many factors, Dr. Horecky may decide to submerge the implant under the gum and allow it to heal or may have it non-submerged and place the healing cap right away. The bone bonds with the titanium screw, creating a strong foundation for artificial teeth. Typical time for bone integration of an implant is 4-6 months, depending on the bone quality. After the integration process is complete, the healing cap will be removed and an impression can be taken for the abutment and crown. The healing cap will be replaced for the short time while the custom abutment and crown are being fabricated. The final visit will be to remove the healing cap and place the permanent abutment and crown.
Who is a candidate for dental implants?
Dental implants are an ideal treatment option for most healthy people. In most cases, dental implants are a better option than a porcelain bridge. Exceptions to this rule are patients who are long-term heavy smokers, uncontrolled diabetics, and patients who have undergone bisphosphonate treatment. To find out if you are a candidate for dental implants, schedule a consultation visit to discuss all of your options for restoring your teeth and your beautiful smile.